Director of Instruction at The Club of 12 Oaks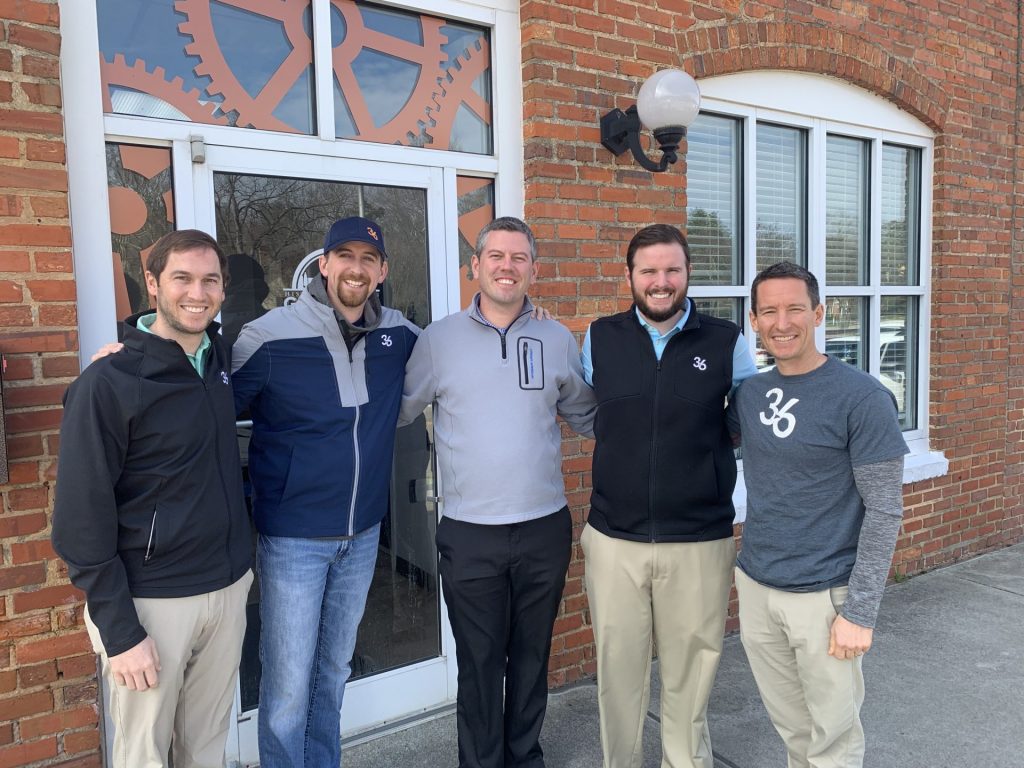 ANDREW KIGER, PGA
---
Andrews experience will certainly take your game to the next level.
Andrews teaching career launched at Campbell University where he studied under Golf Digests #1 NC instructor, David Orr. He worked at some of the most notable courses and academies in the U.S. including Bandon Dunes Golf Resort, Grandfather Mountain Golf Club, and Marc Lapointe Golf Academy. After becoming a PGA Professional in 2009, he obtained his Masters of Business Administration at Campbell University and moved to Charlotte, NC. In Charlotte, he spent the majority of his career as a PGA Staff Instructor at the esteemed Dana Rader Golf School, the #1 Golf School in NC. Andrew thrived in the golf industry as he taught juniors, ladies, beginner and adult golf programs under the mentorship of Dana Rader (who is now the #1 Golf Digest Instructor in SC). Andrew has made an appearance on the Golf Channel for The Titleist Fitters Forum and has been nominated for several awards over the years including the Carolinas PGA Teacher of the Year, Player Development, and Youth Player Development Awards, as well as 2 US Kids Top 50 Honorable Mentions. With over 20,000 hours taught over 14 years, Andrews experience will certainly take your game to the next level.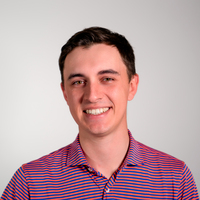 JACOB CHISLER, PGA
---
Andrews experience will certainly take your game to the next level.
Jacob is from Buies Creek, North Carolina. He began his teaching career at Keith Hills Golf Club where Operation 36 originated. There he learned under the expert guidance of Ryan Dailey (co-founder of the Operation 36 program). He is pursuing his Bachelors in Business Administration and Marketing at Campbell University and is a Level 3 PGA Associate. Jacob has worked at many prestigious facilities including MacGregor Downs and Country Club of North Carolina. Jacob is a very dedicated and passionate coach that learns continuously and is always honing his craft. He is very excited to meet everyone and can't wait to be of service to the 12 Oaks community.

"Great experience"
Had an extra day to kill in Charlotte and decided to take a lesson with Drew. He spotted a major flaw in my swing in about 2 minutes, and we spent the next hour fixing it and getting me comfortable with the new mechanics. Can't say enough about how professional, patient, and enthusiastic Drew was as an instructor. He obviously loves the game of golf, and more importantly, he loves to teach people how to play better. He explains things in language the average layperson can understand and doesn't move on until he's certain that you have a grasp of the concepts he's teaching.
But the proof is out on the course, right? Well, my score today on The Ballantyne course was 14 strokes lower than it was yesterday, and I'm chalking it up to what I learned with Drew.
My only regret is that I don't have more days in town so I can do a few more sessions. Can't recommend the school and Drew enough for anyone who wants to improve their game.
~ Student
"Top notch golf instruction!"
Drew Kiger is a first class instructor and I highly recommend him. He not only helps improve your golf game but he also helps you gain a TON of confidence when you leave. The facility is top-rated with professional instructors. I wouldn't look anywhere else! Their 4-day package will have you shooting lower scores immediately! Thanks again Drew, I honestly have never flushed a 4-iron like that before!!
~ Kevin F.
"Phenomenal School – Drew Kiger Excellent Instructor"
This is by far the best thing that I have ever done for my game. The entire school is run extremely well with some of the most incredible instructors. They have the best practice facility, staff, and professional environment and it's really made such an incredible difference in my game and my enjoyment of golf. Drew Kiger is amazing and has made an incredible positive influence in my game in the last year and a half that I've been working with him. He's a phenomenal instructor and I can't say I've ever learned as much with anyone before. Way to go Drew and thanks so much for all you've done for me.
~ Student
"First rate, first class"
I am a relatively new golfer, who needed help to improve my game – to be more consistent and lower my handicap. For 15 hours over three days, I worked in a small group with one instructor. While it was in a group, the instruction was customized to what I needed. Mostly hands-on activities, included swing analysis, club fitting/analysis, full swing practice on a range, plus the focal areas of putting, chipping, pitching, different lies and game management. I learned a lot in a short period of time and saw positive changes. This was due largely to the keen eye of the professional instructor, Drew Kiger, whose instruction connected with me and what I needed. All aspects of the school were first-rate – from the specialized facility and equipment to the ongoing attention to detail (water for hydration, cool towels to combat the high heat to staff constantly refreshing the grounds). This was a great experience that I am eager to put into place on my home course

~ Michael G.
"Andrew Kiger Golf Lesson"
Andrew Kiger is an awesome instructor, I was a "self taught" golfer out having a good time with buddies, listening to whoever had a set of clubs and shooting over 110 every single round, 2 years ago I finally broke 100 shooting a 99 and was ecstatic. Obviously, I was now addicted. So I decided to take lessons and found Andrew. Within 2 weeks I broke 90 and shot and 89 at Rock Barn Country Club in Hickory, NC, the site of a Senior PGA event. I broke 90 on a pro course!!!! Andrew is my golf guru and awesome at what he does.
~Chris G.